Our garden furniture products will last many years outside in all weathers and are able to be left outside throughout the year.
We recommend our Pepe Furniture protector, applied at new (we supply a tin for free) and every couple of years thereafter.
However, if you would like to keep everything immaculate, we now offer bespoke covers for many of our furniture items.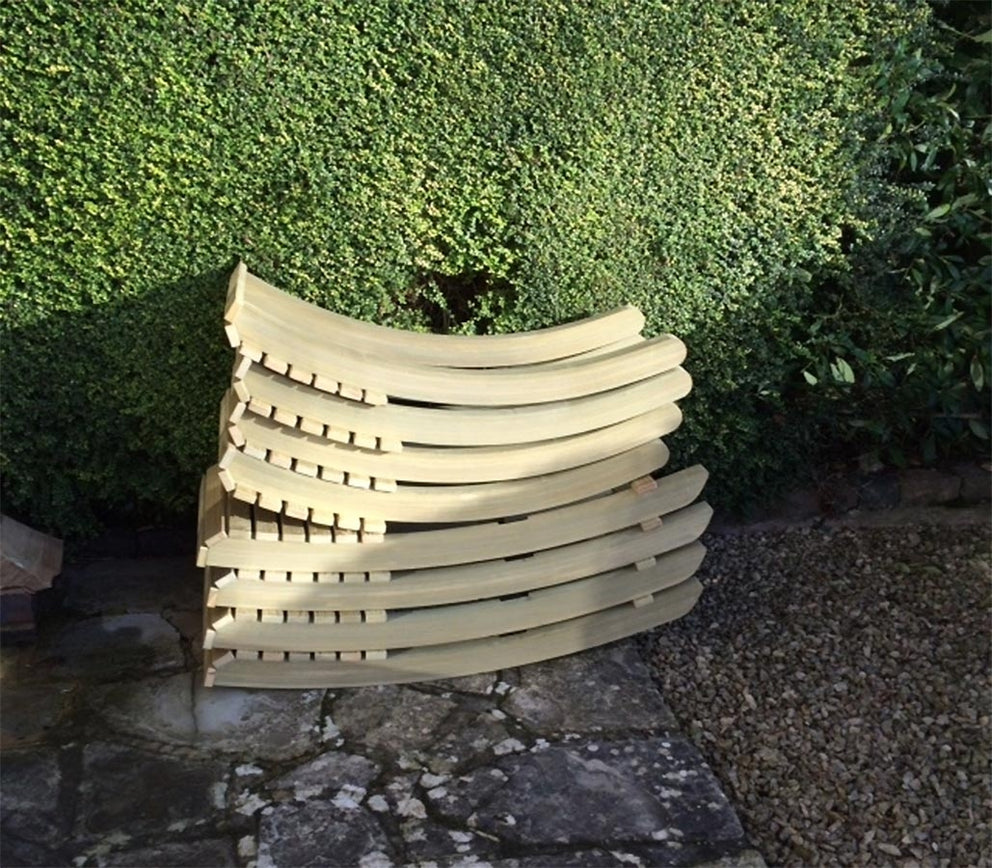 Viking Chair
£331.50
£390.00
This unique take on a simplistic concept, the Pepe Viking chair is a vision of design and practicality.This versatile little chair is, to our mind, a design classic. Also known as a stargazer chair due to the angle and length of the back, the chair really supports your neck while you look up at the stars! The unique and simple design consists of just two pieces, a backrest, and another smaller piece that slides through the back rest and acts as a seat. Easily manoeuvrable and convenient for storing, the Viking chair is a flawless balance between design and practicality.